AFFORDABLE

PRICES

FRIENDLY

& TIDY

WORK

GUARANTEED

LATEST

TECHNOLOGY

DO YOU HAVE A WOODEN FLOOR IN HOUNSLOW THAT LOOKS LIKE IT COULD USE A FACELIFT?
Is your gorgeous wooden flooring trapped and hidden away under the grime of the ages? Now is the ideal time to get it restored and make the most of this fabulous natural asset by contacting the top wooden flooring experts in Hounslow TW3.
The Hounslow floor sanding team are perfectionists and have 20 years of experience at treating commercial and residential wooden floors across Hounslow as they deserve. We believe that each wooden floor has its own unique character and we use advanced, dust-retentive sanding machines to release the fresh wood before applying a range of eco-friendly stains and varnishes to finish the work off. Your floor will be totally transformed from a drab support for a carpet into an object of great beauty in its own right. It will all be done with minimum fuss and mess.
MEMBERSHIPS
​
On top of our two decades of solid experience in rejuvenating the wooden floors of Hounslow TW4, we are members of professional bodies including:
· The National Wood Flooring Association
· The Guild of Master Craftsmen
​· The Federation of Small Businesses
We are also a Junckers Approved Maintenance Contractor and we carry £5million of insurance protection. Please feel free to check our Testimonials page to see what real customers in Hounslow are saying about the work they've had carried out by the Hounslow wood floor sanding and renovation experts.
HALLWAYS TO CONFERENCE CENTRES
No job is beyond our reach. At one end of the spectrum we're used to renovating delicate parquet flooring in medium-sized hallways, whilst at the other extreme full renovation work on conference centre flooring is no stranger to us either. From a sand-and-polish job to a complete overhaul of your wooden floor, we bring our experience, expertise and state-of-the-art equipment to make short work of the task in hand.Contact us today to find out more about how the Hounslow floor sanding team can transform your wooden flooring. You'll be amazed at what can be done to release your remarkable hidden assets!
LATEST NEWS, RECOMMENDED ARTICLES & TIPS
Why paper makes a huge difference to the floor-sanding process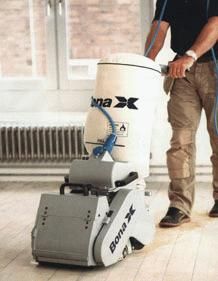 Professional dust-free floor sanding utilises three types of sandpaper: course, medium-grade and fine. If you're considering having your wood floor sanded, you may be wondering why three different grades of sandpaper are used. We'd like to help you understand the role that each grade plays and why they have to be used in conjunction with one another to achieve the best results. That's why we'd like to devote today's blog to examining them. You might be surprised by how varied their roles are and how important each one really is.

1. Coarse sandpaper

If you've ever attempted to sand your own floor, you've probably used this type of paper. Its rough texture allows it to scrape away bumps, splinters and other imperfections. It can also level the wood around pits and dents and remove any finishes that might previously have been applied to the boards. Coarse sandpaper is applied to restore wood floors to their default appearance and make them generally more even. However, it isn't very precise, so it can't be used to correct minor flaws or achieve a perfectly smooth surface.

2. Medium grade sandpaper
Medium grade sandpaper is fantastic for removing tough (or unusually thick) finishes and lacquers. Unlike coarse sandpaper, it isn't usually used to sand an entire floor because it isn't rough enough to reliably remove large imperfections. Instead, it is used to remove stubborn finishes from localised areas of flooring in order to prepare them for more thorough sanding.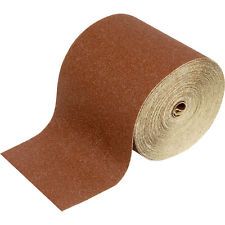 3. Fine sandpaper

All sandpaper is covered in minuscule bumps and grooves: these give the paper its abrasive quality. The bumps and grooves are much smaller and closer together in fine sandpaper than in the other two varieties. This means that it isn't rough enough to remove larger imperfections or remove thick finishes. However, its finer grain can catch and remove very small imperfections that coarse sandpaper and medium grade sandpaper would miss. Fine sandpaper is used on a floor after coarse sandpaper and medium sandpaper have made it even and removed its finish. It rubs out any remaining tiny pits and nodules, creating a perfectly smooth surface.

All three types of sandpaper have to be used to ensure that a floor is properly sanded. If only one type is used, imperfections and patches of finish will be left untouched. Here at The Floor Sanding Contractors, we scrupulously use all three grades of sandpaper to create beautifully smooth, even floors. If you're considering having your floor sanded, get in touch with us today.
For Fascinating Wooden Floors Call 020 3151 9079 Now
BEFORE & AFTER